The Territorial Capital Museum is the home of largest indoor Christmas Tree display with antique and vintage ornaments in the Midwest!  Come visit Lecompton and get into the Christmas spirit: Nov. 1st thru Jan. 1st.  TOUR both museums, SHOP at our stores, EAT at our restaurants.  The Territorial Capital Museum has over 120 Christmas trees with antique, vintage, and themed decorations.  Many unique ornaments–plus– a 15 foot live cedar tree in our beautiful chapel!
We will have special hours during the holiday season: Monday-Friday 9am-4pm; Saturday 11am-4pm; and Sunday 1pm-5pm.  We graciously accept donations for an admittance fee.  We have a box where you can put monetary donations.  Larger groups see below.
The Territorial Capital Museum is located at 640 E. Woodson in Lecompton.  It is a stone building (it used to be the Lane University building) right behind the old brick Lecompton High School building.  We have plenty of parking to the west of the building, plus some to the east.  The building is handicapped accessible.  The west entrance has a platform lift.  (If you need to use the lift, please tell the staff once you get here or call 785-887-6148.)  Each floor has a chair lift.
If you have a large group (over 20 people) who would be interested in coming, please call and let us know so we can get you on our schedule.  We ask that large groups please donate $5 per person. We offer special programs for groups, such as performing the Bleeding Kansas Play for a small additional fee. We ask that assisted living facilities please call in advance so that we can be ready for your visit.
Gift Shops are in both of the museums in Lecompton.  We carry all kinds of great books, souvenirs, and gifts.
Remember to visit Constitution Hall when you are in town to see the trees at the Territorial Capital Museum.  Lecompton is a very historic town–We have two museums!!
Stay in town and have lunch and shop!  There are lots of things to do in Lecompton!  Lecompton was voted a "best small town" in Kansas by the readers of KANSAS! Magazine.
Tour our Historic Lecompton Museums

Shop in Lecompton Stores

Eat in Lecompton Eateries
Call 785-887-6148 for more information.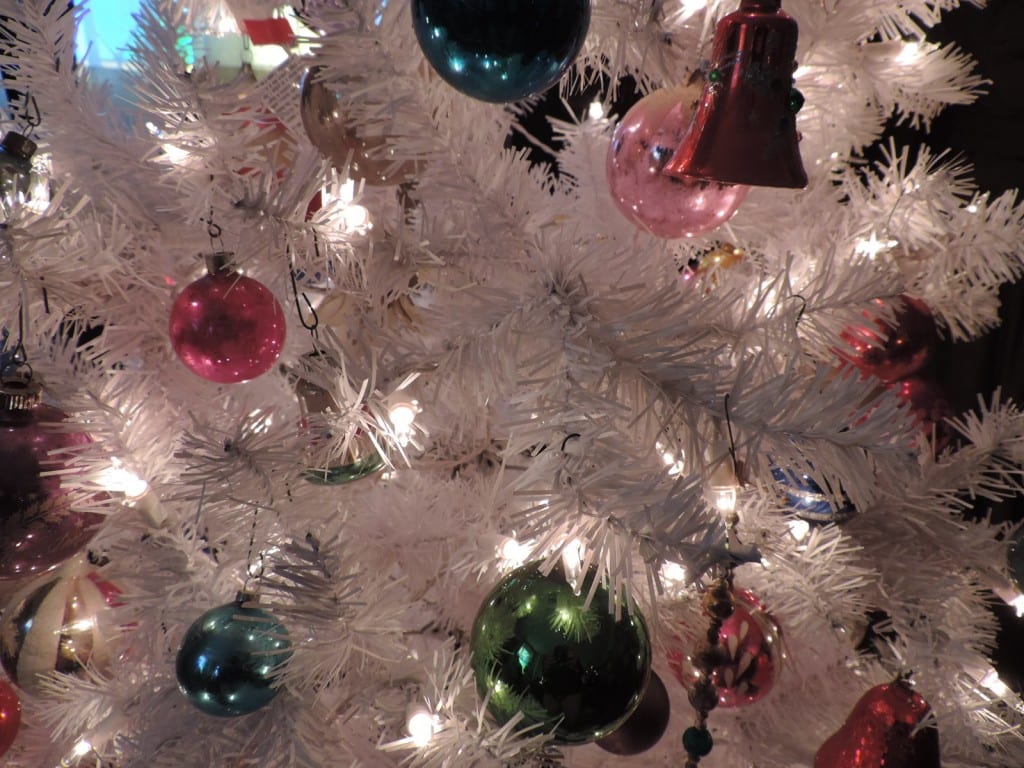 Shiny Brite Ornaments from the 1950's
Click below to view our flyer with information: