We would love for you to support us by becoming a member of the Lecompton Historical Society!
We also have an active volunteer team helping us from everything from giving educational tours, to helping with collections, to marketing, to maintenance.  Our volunteers ROCK—and make it possible for us to accomplish all that we do!
If you have artifacts or archival material that you would like to donate.  Let us know!  We collect material culture of significance to Lecompton history in particular.  Objects also may fall within the context of the history of Kansas, Lane University, Border Wars between Kansas and Missouri, the Civil War and to Bleeding Kansas in general.
If you would like to include the Lecompton Historical Society in your will, or have other donations in mind, please contact us and we will help you in your planning.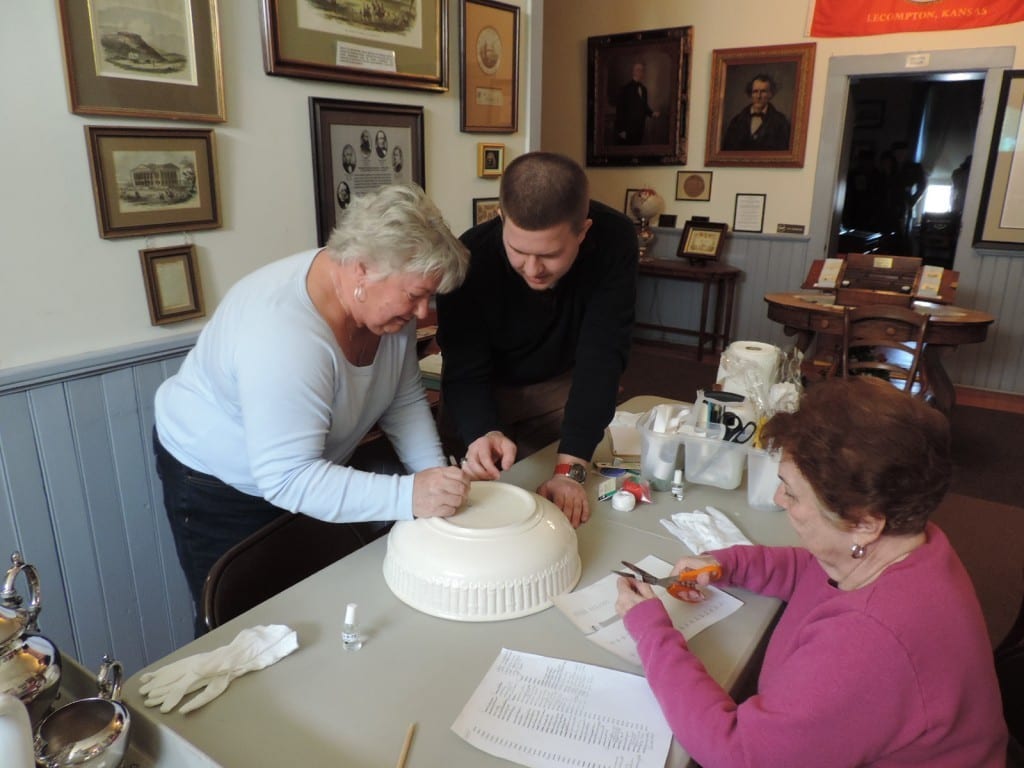 Volunteers working on the collection at the Territorial Capital Museum.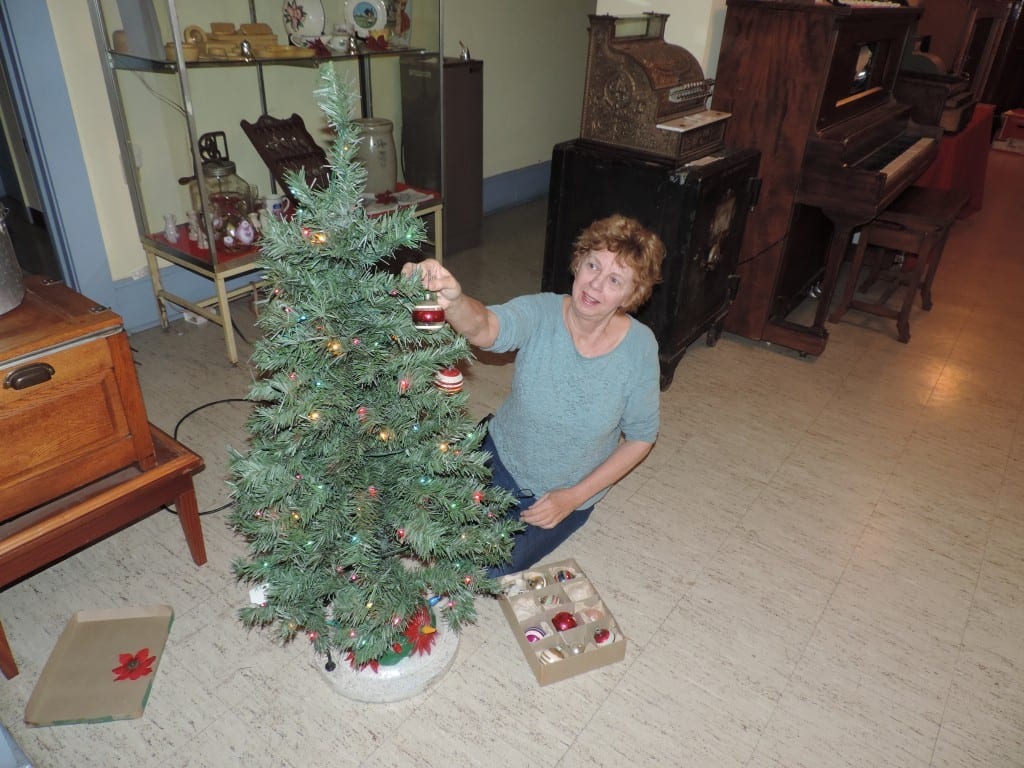 Volunteers help us get ready for our huge Christmas celebration.  We start celebrating on Nov. 1st with our antique and vintage decorations and over 40 Christmas trees.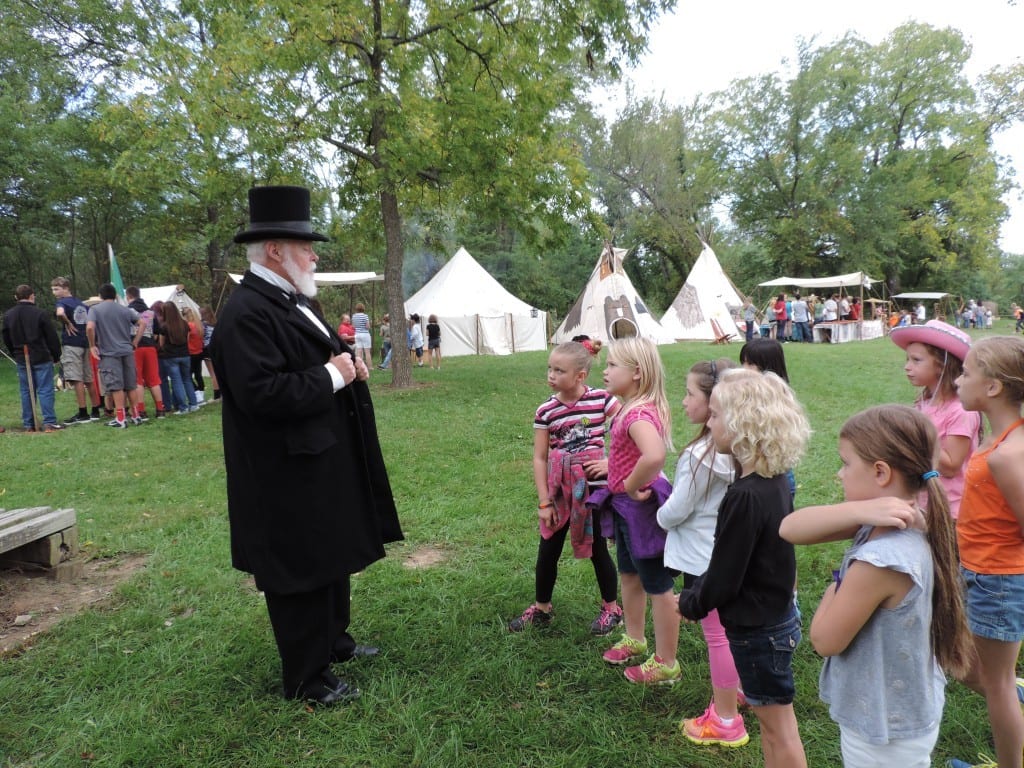 Volunteers help us with reenacting and educational programs!